I finally got around to cutting the wood for a curved skateboard frame. I am stretching the mesh (230) this weekend. I will post pics of my progress. I plan on making an overhead exposure unit and exposing the screen "upside down" so the light is exposed to the proper side. once I confirm my angles are what I want, I am making them out of aluminum.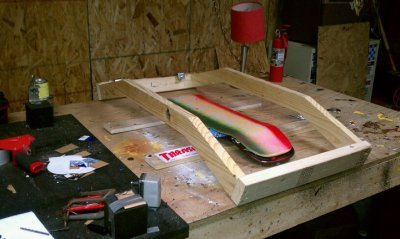 I have the high res image and other work at
http://bikeage51.tripod.com/screenin/
enjoy!
hank